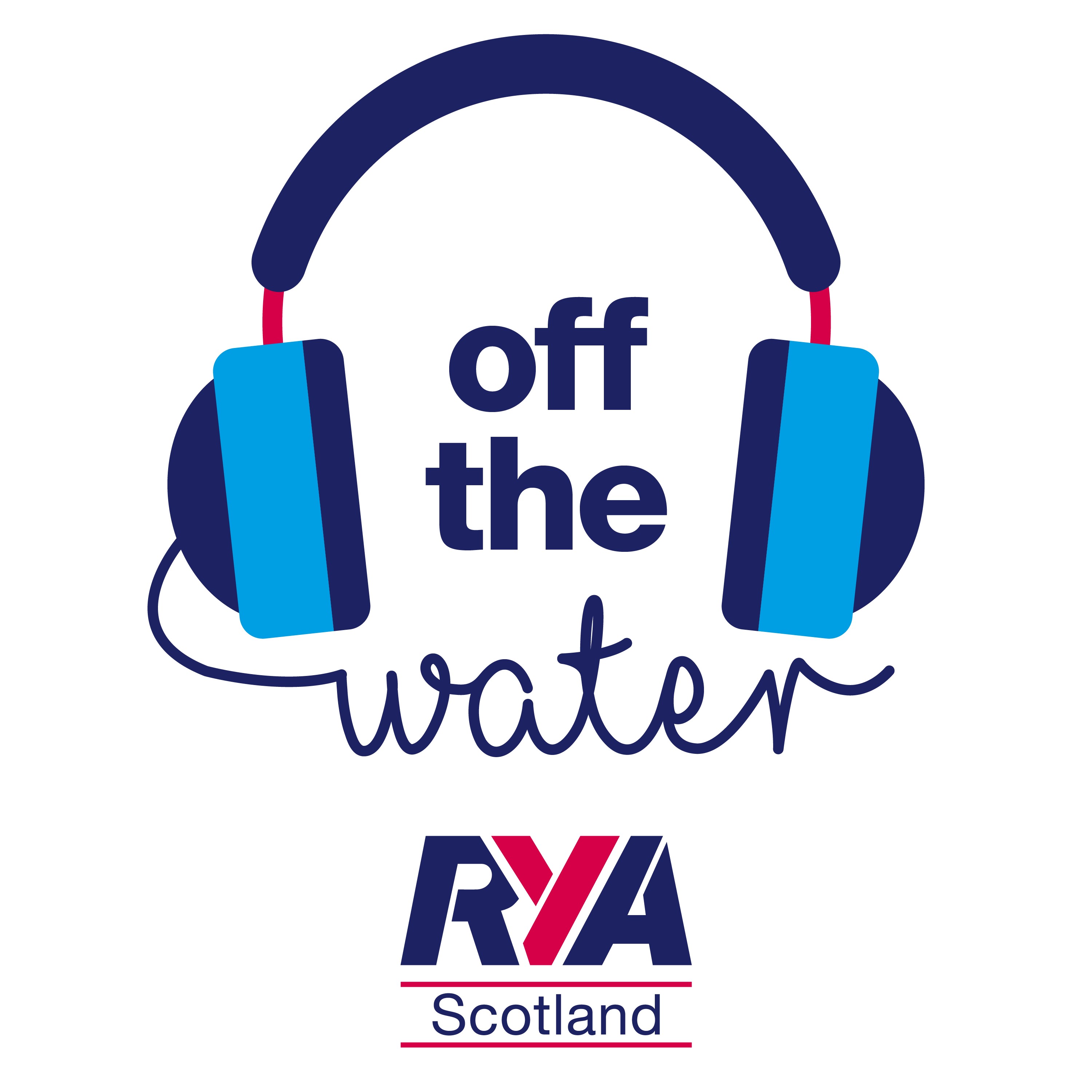 The 12th episode of Off The Water explores the environment which we enjoy our activities within. As both a global and local issue it can be perceived as overwhelming and certainly has many aspects to understand where we can help reduce our impact on it and maintain it for future generations. 
Certainly it takes a positive collective attitude and many small steps to reach the net zero goal set out by world leaders, but what can we do in the boating community? 
Hosts Robin Nicol and Marc Turner open up the discussion with three inspirational people who serve up several examples of good practice and highlight resources and support that can help on this journey.  
Angie Fraser joins us from Aberdeenshire Sailing Trust, an RYA affiliate that has implemented a number of efficiencies on a road to net zero, taking the little steps that they can do themselves and for clubs in the region.  Kate Fortnam, is the campaign manager for The Green Blue, an initiative between British Marine and the RYA to help the boating community reduce their impact on coastal and inland waters. Barry Fisher is the CEO of Keep Scotland Beautiful the charity for Scotland's environment, who also has a keen interest in sailing having been General Manager for the Ocean Youth Trust Scotland.
The discussion touches on some useful sources of funding and support including:
The Green Blue provides resources for individuals, facilities and businesses: https://thegreenblue.org.uk/resources/
The Climate Challenge Fund : https://www.keepscotlandbeautiful.org/ccf
Community resources from Keep Scotland Beautiful: https://www.keepscotlandbeautiful.org/community-and-place/clean-up-scotland/handy-resources/
The Scottish Council for Voluntary Organisations : https://fundingscotland.com/
Foundation Scotland : https://www.foundationscotland.org.uk/